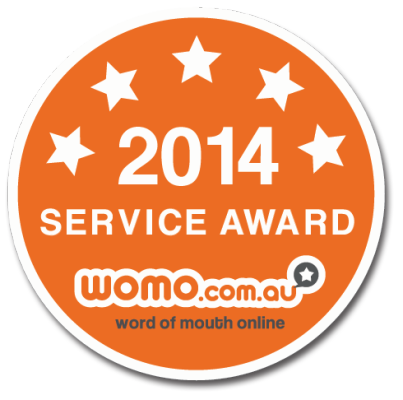 Great News! Our hard work and dedicated staff have pulled it off!
Red Carpet Removals have just been awarded the 2014 WOMO service Award!
The WOMO Service Awards are there to honor those businesses that have given excellent service based on client feedback during the year! Less than 5% of all businesses listed on WOMO qualify for the award!
A BIG thankyou to all our clients. Go ahead and give us an online hug. We couldn't have done it without you guys!